Buy Smart. Live Confident.
Know the true cost of homeownership
NESTER is the first-ever tool to determine how much a home will really cost you. Avoid the #1 regret of homeowners – the unexpected costs of maintenance and repairs.
GET STARTED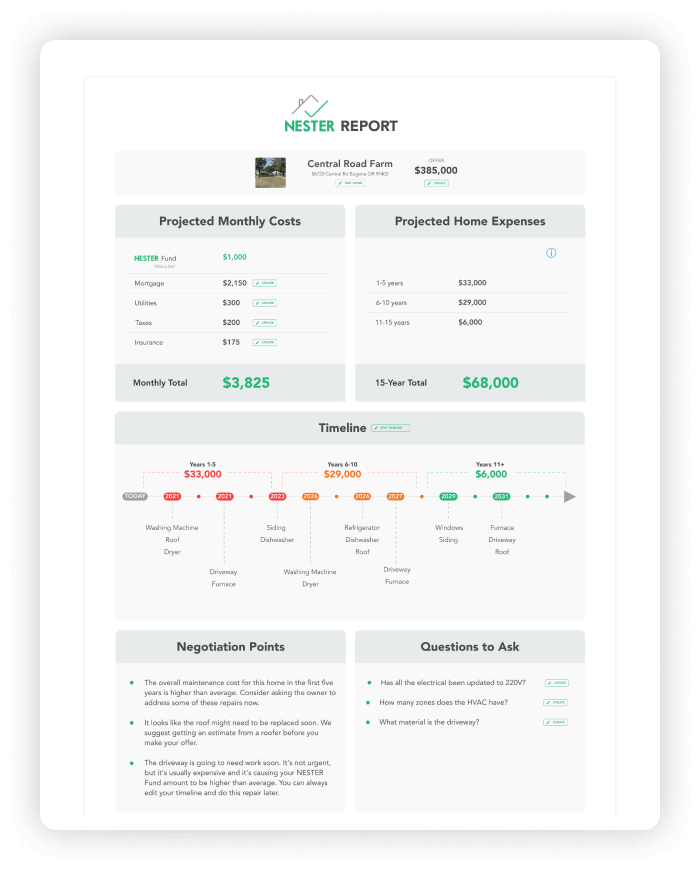 Why buy a home without knowing the full story?
Your mortgage is only one cost of ownership.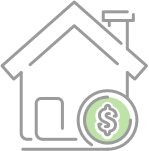 Know before you buy
NESTER calculates the true cost of a home, not just the sale price.

Compare homes
NESTER has side-by-side reports to help you decide the best home to buy.

Negotiation tips
NESTER does the research and will give you points to bring to the table to help you get the best price for your home.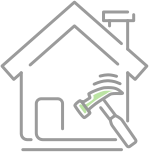 Maintenance and repair costs
NESTER identifies these costs for you and helps you plan down the road.
NESTER

 for every stage of your home.
Buying a home
Finally a tool that helps you see the real cost of a home. See costs at a glance, compare homes, get negotiation tips, and more.
GET STARTED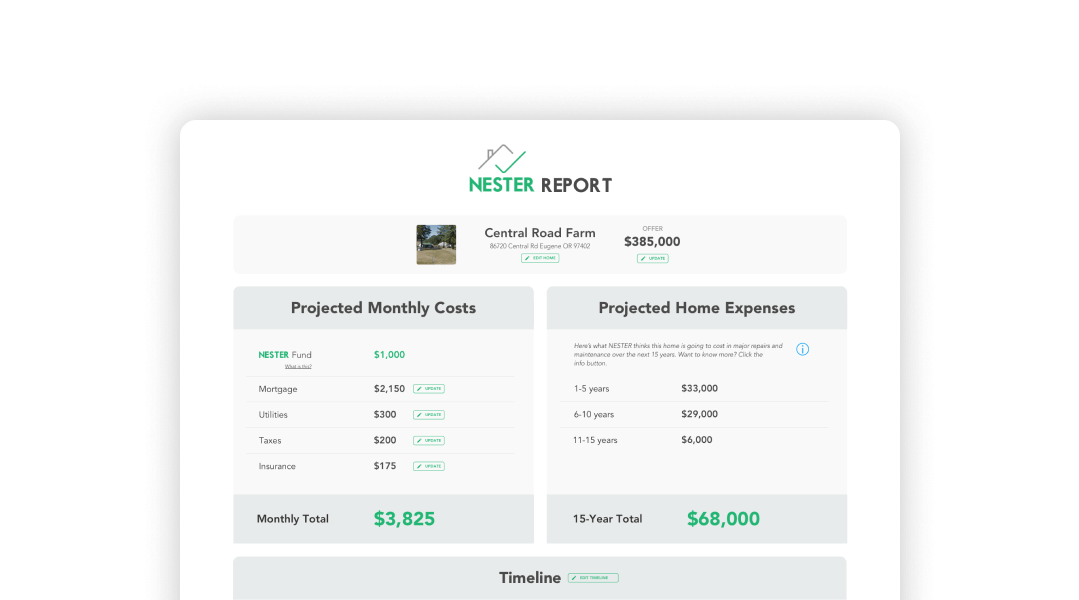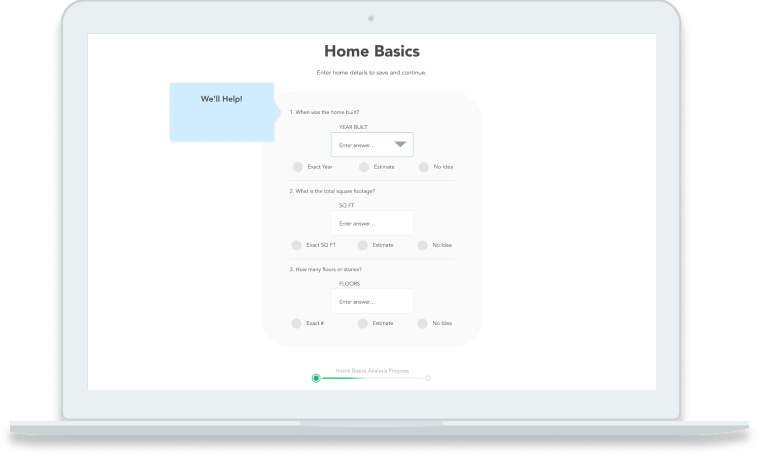 Selling a home
NESTER is easy to use. Our wizard will guide you step by step to give buyers all the information they need to know about your home. NESTER is always FREE for home sellers!
Learn More
Owning a home
NESTER for homeowners is here! Anticipate and budget for major maintenance and repairs and keep your life organized.
GET STARTED